2014 CAF Red Tail Squadron "Rise Above" Exhibit
- After Action Report -
May 13 - 17, 2014, Liberty Aviation Museum hosted the CAF Red Tail Squadron's "Rise Above" Traveling Exhibit. The exhibit features a customized 53' trailer with expandable sides that houses a 160-degree curved movie screen and seating for 30 in climate-controlled comfort.  A 14-minute original movie called "RISE ABOVE" focuses on what the Tuskegee Airmen - pilots and their support personnel - had to overcome to be allowed to fly and fight for their country during World War II.  It also features some great flying footage - in the Mustang - that is enhanced by the long curved screen.
The RISE ABOVE Traveling Exhibit is a key part of an educational initiative to help people - particularly young people - understand and appreciate the history and legacy of the special group of black pilots who flew airplanes with bright red tails during WWII - the Tuskegee Airmen.
Accompanying the exhibit is the Red Tail Squadrons restored P-51 Mustang -- the same type of plane flown by many of the Airmen.
Liberty Aviation Museum was honored to once again work with Tuskegee Airman, Lt. Col. (Ret.) Harold Brown, who has sponsored the Exhibit's visits to Port Clinton, and personally spoke with students and visitors about his flight experience, his service in the war, and about aviation in general.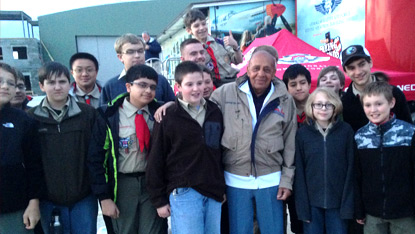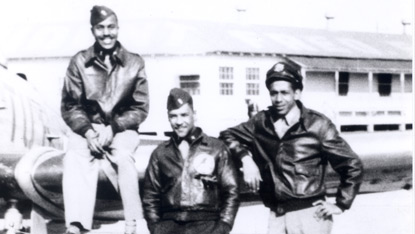 In addition to the "Rise Above" exhibit, the museum hosted additional programs for the many schools, students and other visitors this week. Yankee Air Museum's award winning B-17, "Yankee Lady" was available for tours and flight experiences for several days.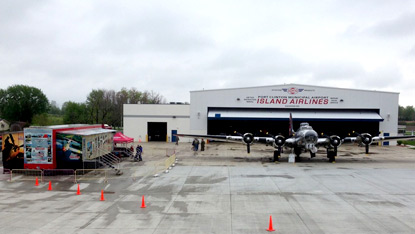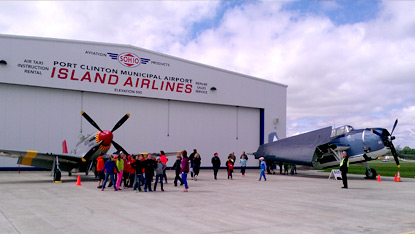 Students took turns building laminated wood ribs for a reproduction 1902 Wright glider, while others learned the physics of flight with working aircraft and skimmer models.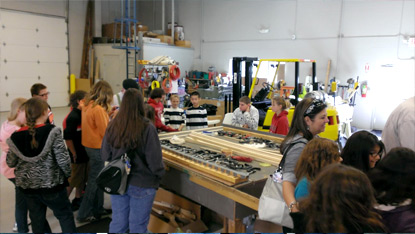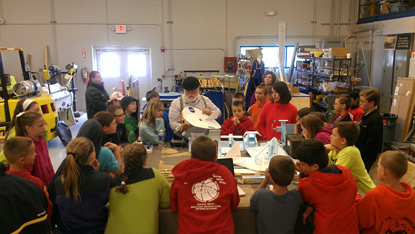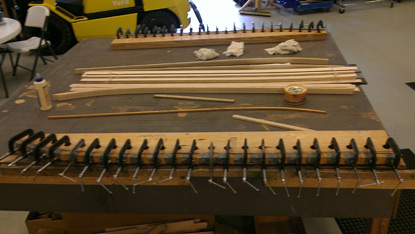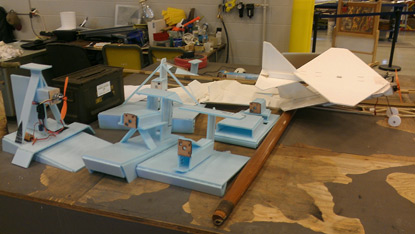 Volunteers and guest aviation experts hosted additional programs throughout the week.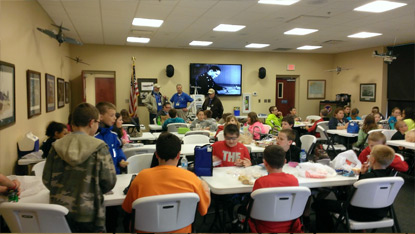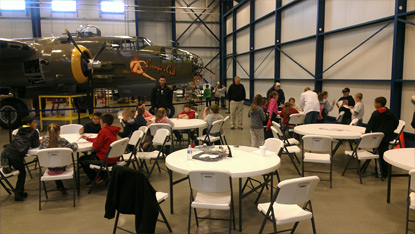 Thank you to all of the Liberty Aviation Museum and "Rise Above" sponsors, the Commemorative Air Force, Red Tail Squadron and the "Rise Above" staff, Yankee Air Museum, and all of the other volunteers and staff at the museum for making this program possible!