NEWS FROM THE FRONT
Note: Our B-25 "Georgie's Gal" will be away from the museum until the Spring of 2015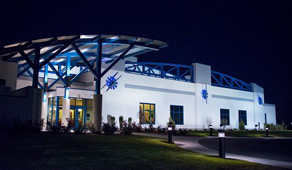 New Winter Hours
Museum hours:
Sun-Thurs: 10am - 4pm
Fri-Sat: 10am - 5pm
Diner hours:
Sun: 7am - 5pm
Mon-Thurs: 7am - 2pm
Fri-Sat: 7am - 7pm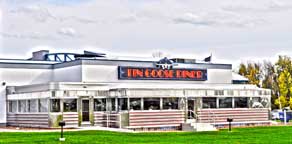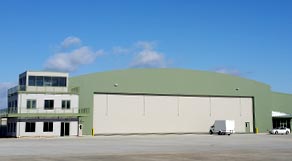 Museum Expansion - New Hangar
Construction continues on the museum's first expansion.
Check out our Museum Expansion Page to find out how you can help, and for more photos and information. Be sure to follow us on Facebook and/or Twitter to see continuing updates.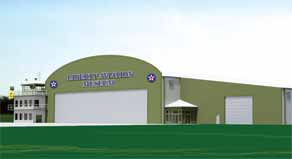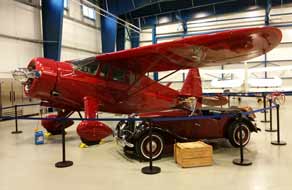 Visiting Aircraft
Georgie's Gal may be away for the winter, but stop by and see some of the visiting historic aircraft in the museum hangar!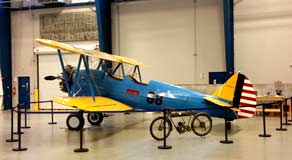 Mr. & Mrs. Claus visiting the Liberty Aviation Museum, December 2014

When visiting the museum, be sure to dine at this fully restored, vintage 1950's Tin Goose Diner. All proceeds from this diner help fund the operation of the Liberty Aviation Museum.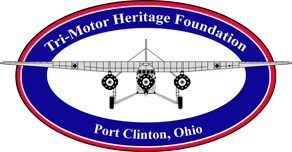 The Liberty Aviation Museum is also home to the Tri-Motor Heritage Foundation's restoration project.