New Diner Hours: 7am - 7pm, Seven Days a Week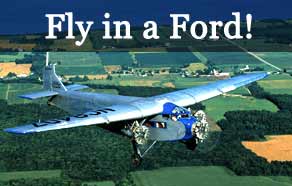 Fly in a Ford Tri-Motor
Sept. 29 - Oct. 2
Flight experiences in the EAA 4AT Ford Tri-Motor will be avaialable at the Liberty Aviation Museum. Rides will be (weather permitting) Sept 29th 2pm-5pm, Sept 30-Oct 2nd 9am-5pm, guests can book online at www.flytheford.org or by calling 1-877-952-5395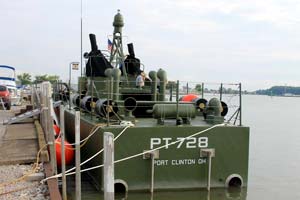 Port Clinton Homecoming Festival
September 24 & 25
Liberty Aviation Museum's WWII PT-728 Thomcat will be available for public viewing during the Port Clinton Homecoming Festival at Waterworks Park on Sept 24 & 25 from 10am-4pm both days.
At this time, we will not be able to offer ride experiences. Dockside tours may be available but we aren't certain yet. We still have quite a bit of work to do to get our boat & crews ready.
If we are able to offer dockside tours, it will be $5.00 per person. Regardless of being able to offer dockside tours, the boat will be in the water on display for guests to view the boat from the pier.
To learn more about the Port Clinton Homecoming Festival, Please visit: Main Street Port Clinton or www.historicportclinton.com. Waterworks Park in Port Clinton is located at the intersection of Jefferson Street Pier & E. Perry Street (State Route 163) in downtown Port Clinton.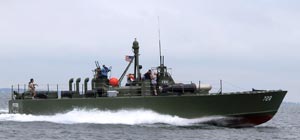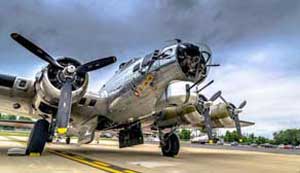 B-17, B-25, C-47 Flight Experiences
Yankee Air Museum's WWII "The Yankee Lady" B-17 Flying Fortress, B-25D Mitchell bomber "Yankee Warrior," and Douglas C-47 Skytrain "Yankee Doodle Dandy," will be visiting the Liberty Aviation Museum flight experiences and ground tours on select dates. Please see our Events Page for the schedule and further details.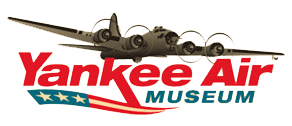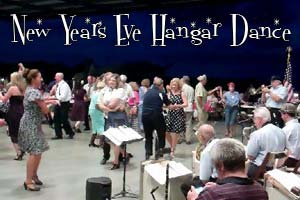 New Years Eve
Big Band Hangar Dance
December 31
New Year's Eve 1940's WWII era Big Band Hangar Dance. 8:00 pm - 12:30 am, December 31, 2016.
Featuring Northern Ohio's premier dance band, The Dan Zola Orchestra. Read more...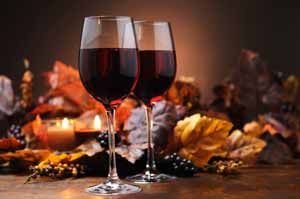 Autumn Wine Affair
October 22, 2016
Ohio Wine Producers Association presents a great way to bring in the fall: This one-day wine tasting event will be held, in two separate sessions, at the Liberty Aviation Museum on Saturday, October 22.
The tasting will feature 11 regional wineries. Read more...


When visiting the museum, be sure to dine at this fully restored, vintage 1950's Tin Goose Diner. All proceeds from this diner help fund the operation of the Liberty Aviation Museum.
Go to the Tin Goose Diner web site . . .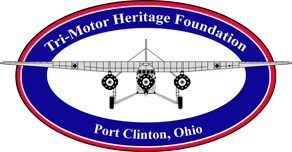 The Liberty Aviation Museum is also home to the Tri-Motor Heritage Foundation's restoration project.