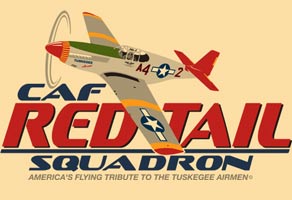 "Rise Above"
August 29th - September 1st
The Commemorative Air Froce's Red Tail Squadron brings their "Rise Above" travelling exhibit to Liberty Aviation Museum and the Erie-Ottawa Regional Airport.
The exhibit features a restored P-51 Mustang and a mobile theater playing the "Rise Above" film about the Tuskegee Airmen and their legacy.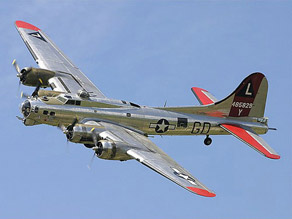 Yankee Lady B-17
Flight Experience
Yankee Air Museum's award winning "Yankee Lady" B-17 WWII bomber visits the Liberty Aviation Museum throughout Spring and Summer.
Visit Yankee Air Museum's Flight Experience Page for dates & times, and to reserve your fight.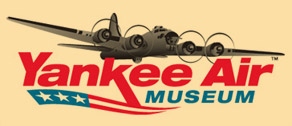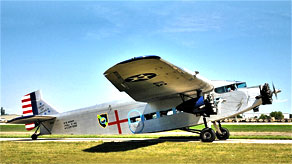 Fly in a Ford Tri-Motor!
July 4 - 10
EAA "Tin Goose" Chapter 1247 is helping to bring the Kalamazoo Air Zoo's 1929 5-AT Ford Tri-Motor to the Erie-Ottawa Regional Airport in Port Clinton for the 4th of July holiday (and beyond.)
Book flight in advance at: www.flytheford.org
After your flight, stop by the museum and check out the latest progress on our own local Tri-Motor Heritage Foundation restoration project and get a bite to eat in the Tin Goose Diner. History is alive in Port Clinton!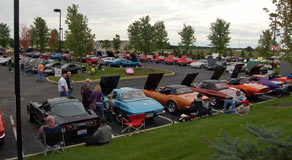 Lake Shore Corvette Show
June 15
Lake Shore Corvette Club's annual car show is coming to the Liberty Aviation Museum & Tin Goose Diner on June 15. Stop by to check out some classic cars!
Visit the Lake Shore Corvette Club web site for more information.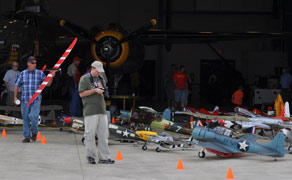 Radio Controlled Warbirds Over Port Clinton.
August 24 & 25
Come to fly or just watch. There will be an amazing array of radio controlled planes in the sky and on the ground at Liberty Aviation Museum for this "Radio Controlled Warbirds Over Port Clinton" event.
11:00 am - 5:00 pm
Visit http://www.rcwarbirdsopc.com/ for more information.

When visiting the museum, be sure to dine at this fully restored, vintage 1950's Tin Goose Diner. All proceeds from this diner help fund the operation of the Liberty Aviation Museum.
Go to the Tin Goose Diner web site . . .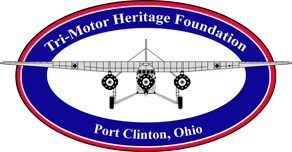 The Liberty Aviation Museum is also home to the Tri-Motor Heritage Foundation's restoration project.