NEWS FROM THE FRONT
Note: Our B-25 "Georgie's Gal" will be away from the museum until the Fall, 2015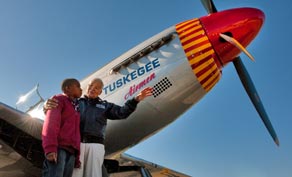 CAF Red Tail Squadron's
"Rise Above" Exhibit
School Tours: September 16 - 18
Public Tours: September 19 - 20
The CAF Red Tail Squadron's travelling exhibit highlighting the legacy of the Tuskegee Airmen returns to the Liberty Aviation Museum. The exhibit features a mobile panoramic theater and the Squadron's restored P-51C Mustang. Hometown hero, Col. (ret.) Harold Brown will be sharing his own experiences as an Airman with visitors.
To book a school tour to view the exhibit, email or call Jeff Sondles at (419) 732-0234 or email: jeffsondles@libertyaviationmuseum.org
See our Events listing for more details as they become available...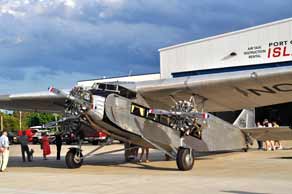 "City of Port Clinton"
Ford Tri-Motor Rides
October 12 - 18
The historic "City of Port Clinton" Ford Tri-Motor will be offering flight experiences at the Liberty Aviation Museum. Further details and additional dates are available on our Events page.
Guests can purchase tickets online (2-3 months prior to event) at www.flytheford.org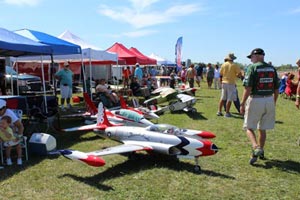 Wings and Warbirds
Aug. 22-23
Did you miss the Wings and Warbirds Over Port Clinton event in August? You can view photos from the event, along with this time lapse video (film by Barden Aviation) of the ramp between the two museum hangars.


When visiting the museum, be sure to dine at this fully restored, vintage 1950's Tin Goose Diner. All proceeds from this diner help fund the operation of the Liberty Aviation Museum.
Go to the Tin Goose Diner web site . . .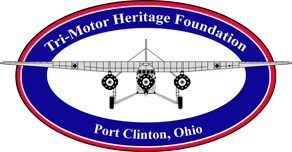 The Liberty Aviation Museum is also home to the Tri-Motor Heritage Foundation's restoration project.