3rd. Annual Aviation Merit Badge Scout Camporee

May 13th through May 15th, 2016
You are cordially invited to our 3rd Fly-in Camporee at the Liberty Aviation Museum & Erie Ottawa International Airport, in Port Clinton, Ohio.
Please visit our 2014 and 2015 Aviation Merit Badge Scout Camporee
to view photos from our previous events!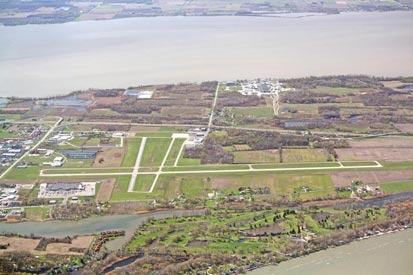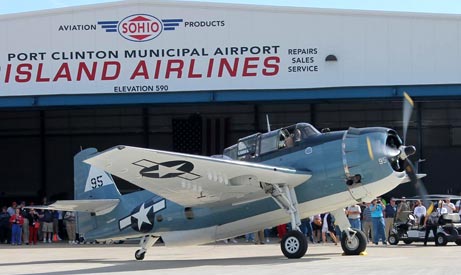 Registration for the Camporee, is open to Troops only (Boy Scouts and Scouters only) and is on a first come, first served basis.
The Camporee will be held Friday, May 13th from 5:00 PM through Saturday, May 15th to 2:00 PM. This year's camporee will include free admission of the museum, a movie in the hangar on Friday night, a tour of historic aircraft, aviation merit badge training, weather merit badge training, and a model plane build and competition.
The cost of the camporee is $50.00 per person (with airplane ride) $32.00 per person (without airplane ride). Fees payable at time of registrations, no prepayments will be accepted. Registration includes:
- Admission to the Museum
- Movie in the Hangar
- Snacks During Movie
- Aviation Merit Badge & Weather Merit Badge Education
- Model Plane Competition
- Camporee T-shirt
- Camping fees
- Airplane ride (with paid fee, see above)
Note: Signed parental permission is required for every minor riding on an aircraft. Please download, print, and sign the form and return it to the museum
Download or Print the 2016 Camporee Flyer
Attention Camporee scout leaders: Due to a bug in the system, some registrations may not have got through to the museum. If you registered online for the Aviation Merit Badge Camporee before April 12, please fill out the registration form again so we can ensure we have your information. You can contact Gene at archivist@libertyaviationmuseum.org or (419) 732-0234 with any questions. We apologize for any inconvenience.
In case of rain, an alternate rain date will be announced.
Privacy: Any information we collect will only be used to contact you about our Camporee, and will not shared or distributed for any reason.